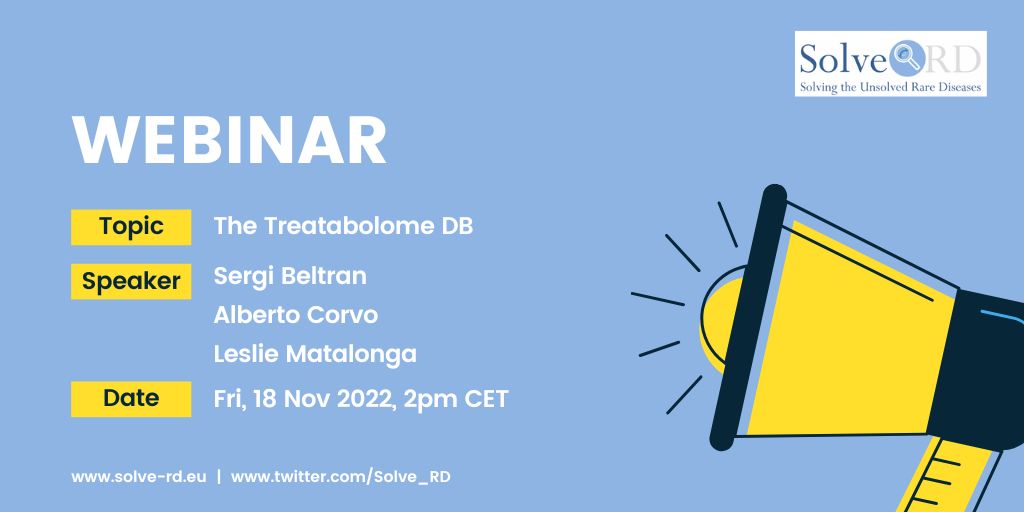 Solve-RD Treatabolome Webinar on YouTube
Solve RD Treatabolome webinar  given by Leslie Matalonga (CNAG-CRG) on 18 November 2022 is now available online!
The Treatabolome DB provides information on gene and variant-specific treatments for rare diseases. Currently, it includes up to 180 treatments associated with more than 1000 distinct variants - mainly for neuromuscular disorders.
In this webinar,we
provided an overview on the Treatabolome DB,
explained how to use the information,
showed how to find a treatment for a specific genetic disease and
showed how new data is being included and how you can contribute.